Library of Congress Pitch Shifting Tape Decks
(Thanks for Gino Wong of the Phila Regional Library for the Blind, Free Library of Philadelphia for this information.)

A Beautiful example of the popular C79: (click on image for a full size picture)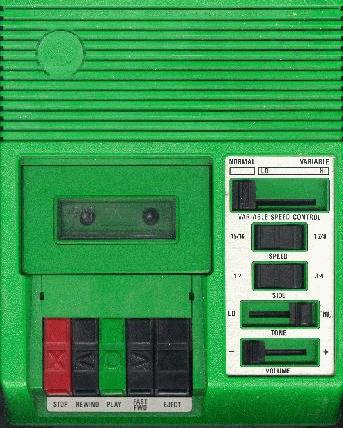 The Library of Congress started building their own cassette machines in the late 60s. The type of machine you see showing up these days starting being built in 1976.
These are old fashioned rubber drive play only machines with 4 track heads in reverse track configuration. They have oscillator controlled vari speed via a slider on the front of the unit. There is also a spst insert for a remote switch 1/8" or a breath switch (rare) and an 1/8" input allowing you to use the unit as a mini amplifier. They are manufactured by Telex in the US and made to be rebuilt. Repair centers keep 20,000 of these things on the street via a vast network of workshops. There are approximately 600,000 of them nationwide.
In the right (wrong?) hands these things can have 101 uses:
- You can use them as grungy lofi amplifiers.
- You can use them to play regular two track stereo or mono cassettes backwards
- They can play at two different base speeds (15/16 or 1 7/8)
- You can manually adjust and pitch shift from the base speed to make a tape sound like Munchkins or Satan (or both on a good day...)
- etc. etc.
PLUS they run on bizarre nicad battery packs. Once charged you are completely mobile and can do all these horrible things and more in public, on stage, or anywhere you feel compelled to carry the thing.
There are many generations of these machines both old and new but all operate with the same basic controls. Following the detail of the controls is a list of all manufactured decks.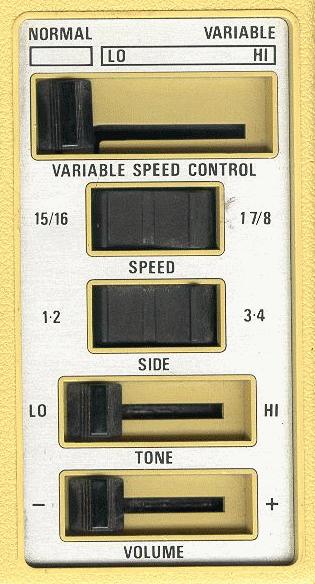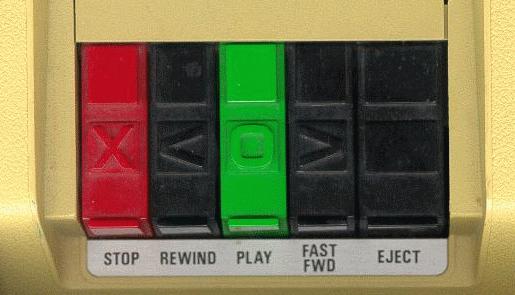 Obselete machines:
C 76 is Orange
C77 is White
C78 is Red
C79 is Green
C 80 is brown (they have a compression circuit but the unit sucks big time)
The 78 & 79 are by far the best units out there.
In addition there are similar plastic cased Record players:
A78 Red
A79 Green
Current machines require an appropriate license. If you find one of these you can exchange it at a local Library of Congress location for a discontinued (but equally good) model. Please do so.
C1 is Yellow
C 2 is Gray Direct drive transport
C 0 is Black ( for international users
E 1 (automated 1 control)
Record Players
A 80 Brown
A 1 Yellow
Combination machines:
CT 1 Yellow
Return to Main Page